Posted by Lynda on Jan 28th, 2012 | Comments Off

on Being, Not Striving

Gwen is a happily married woman of 40 years, the mom of four sons and a grandmother who loves her role! I met Gwen through our SoulStream spiritual direction training and we made a superb connection together. We also did some listening prayer together which was another connecting experience. We have even found a longtime friend in common. Gwen has been involved in Youth with a Mission with her husband for almost 40 years and with all of the above has found time to receive a Bachelor of Education from UBC and a Master's of Ministry with SSU. As part of her studies she wrote an 89-day devotional for the students of her program. She loves writing and is a prolific journaller. I am happy to introduce my friend Gwen and her thoughtful posting on Being, not Striving.
Being, Not Striving
By Gwen Neufled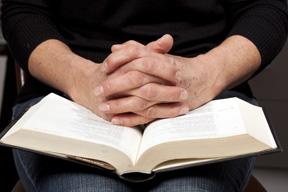 For a person like me, the eldest of seven siblings and a worrier, the aspiration to a more contemplative life-style presents daily challenges. I sit down in a prayerful posture, seeking to concentrate on the face of Jesus, striving to just BE with Him.
 
Striving

That may be the crux of the matter for me. Contemplation is NOT about striving.
Still I strive to bring my concentration back to center in the midst of remembering all the things clamoring to be done and people needing to be attended to. I remind myself of the need to trust that 'everything belongs'. I feel Him smiling at my efforts. I feel Him giving me hints about how to deal with the demands of daily life. I feel His gentleness and I meditate again on His loving kindness. I'm no mystic. But I am falling deeper and deeper into Love.